1 tag
7 tags
i really think that they guy at "give your heart a...
8 tags
Soo..i was listening "give your heart a break"...
1 tag
RUSHERS HERE!!!!!! →
9 tags
HELP!!! Can someone please tell me how does the...
1dsassfacts: I just watched @urFRENZ. For those of you who haven't seen it, I recommend you watch it. The ending was so thought provoking. Here's the link. If you watch it, or have seen it, come talk to me and tell me what you thought. I really want to talk to people about it, but no one's seen it. You're beautiful, stay amazing. i want to but i live in fucking narnia and the link is not...
11 tags
i´m ok with this
as a rusher i think that i´ve seen a lot of fan fights but this needs to stop i mean i love big time rush more than anything but i like all time low too and i love both versions of no idea and remember that kendall loves all time low and i also like one direction we gotta admit that their song are very sticky and remember that they get directors for the videos they don´t direct it by themselves...
could you guys reblog this? i'm trying to help a...
mrs-jmaslow: http://www.topblip.com/contest/bracket/130/4274 vote for the one on the RIGHT (the one by musicassi) She's playing "Windows Down" on electric guitar, I mean cmon.. she deserves tons of votes. LETS GO RUSHERS<3 
5 tags
Please Help!!
i´m going to btr concert in argentina and i really want to buy the meet and greet but my sister just could get me row 30…can i buy it anyway??
Vote for BTR - KCA Argentina 2012 :) →
7 tags
come on rushers!! help our boys →
7 tags
http://kidschoiceawardsargentina.mundonick.com/vota...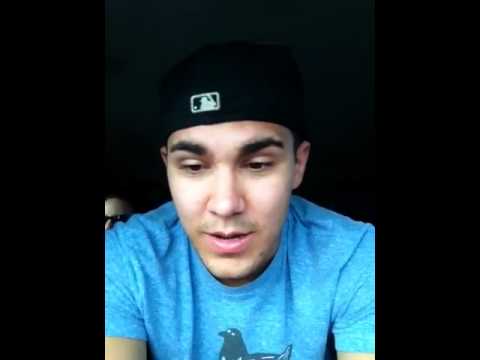 típico que tu profesor diga " ya vengo muchachos...
belieberdirectioner4ever: expectativa: realidad: se para todo el mundo y parece una fiesta  luego cuando viene la profe, todo el mundo como : corran ahí viene ahí viene y luego todos como si nada 
1 tag
Ah! Big Time Movie in 30 minutes!!!!! ;D
senorrawr:
Me meeting James...
James: Hey! *adorable smile*
Me: I LOOOOVVVEE YOUUUU MARRY ME WE CAN LIVE HAPPILY EVER AFTER JUST FORGET HALSTON AND LOVE ME!!! LET ME LOVE YOU!!!
James: Um, what did you say?
Me: ...I asked if you could sign my poster.
James:
Me:
James:
Me:
James: But I thought you said-
Me: Poster.
James: But-
Me: Poster.